Quality products, chosen by professionals, now available to you.
Beauty products are available from many sources, but the best quality products are those carried at professional beauty establishments like ours.  Experience the difference by using the same fine products that we use everyday. For your convenience, specific products may be ordered.
FOOTLOGIX
Footlogix is the world's first and only PEDICEUTICAL® Mousse Foot Care line – made with pharmaceutical-grade ingredients – developed by Katharin von Gavel, one of North America's leading authorities and true pioneers in Pedi-CARE.
Scientifically formulated, Footlogix's unique groundbreaking Dermal Infusion Technology® enables active ingredients to penetrate faster and deeper into troubled skin of the feet. With results seen in a mere few days, from curing simple dryness to addressing more severe conditions resulting from Diabetes, Footlogix has been clinically proven to perform.
Trusted by millions of feet in over 20 countries, Footlogix Pediceuticals® have provided the healing solutions demanded by renowned professionals and their clients around the globe!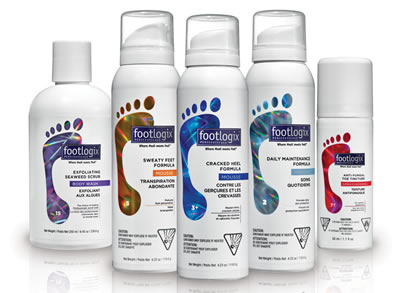 PIPERWAI NATURAL DEODORANT
PiperWai is a charcoal crème deodorant created sans harmful ingredients. Its 100% natural ingredients form an invisible, absorbent, pH-balanced shield on your underarms that neutralizes odor and protects your clothes from perspiration. And it's perfect for use on sensitive skin – even right after shaving.
PiperWai Natural Deodorant is a light grey-colored creme that contains super-absorbent activated charcoal. It rubs in clear and won't discolor your clothes. A proprietary blend of 11 Therapeutic-Grade Essential Oils gives PiperWai Natural Deodorant its signature gender-neutral fresh scent, which isn't just for show. Besides smelling great yet subtle, these essential oils are believed to have specific anti-microbial properties that work in conjunction with the other ingredients to keep you stink-free! Lasts approximately 3 months.
Ingredients: Tapioca Starch, Cocos Nucifera (Coconut) Oil, Magnesium Hydroxide, Butryospermum Parkii (Shea) Butter, Theobroma Cacao (Cocoa) Seed Butter, Rose Centifolia Flower Water, Hamamelis Virginiana (Witch Hazel) Water, Tocopherol Acetate (Vitamin E), Sodium Bicarbonate (Baking Soda), Charcoal Powder (Activated), Lonicera Japonica (Honeysuckle) Flower Extract, Proprietary Blend of 11 Essential Oils
REDKEN
At Palazzo, we use high quality Redken hair products because we believe our customers deserve the best.
Redken balances its solid past of science with inspiration from the industry's best educators and a street sense of fashion that keeps Redken on the cutting edge.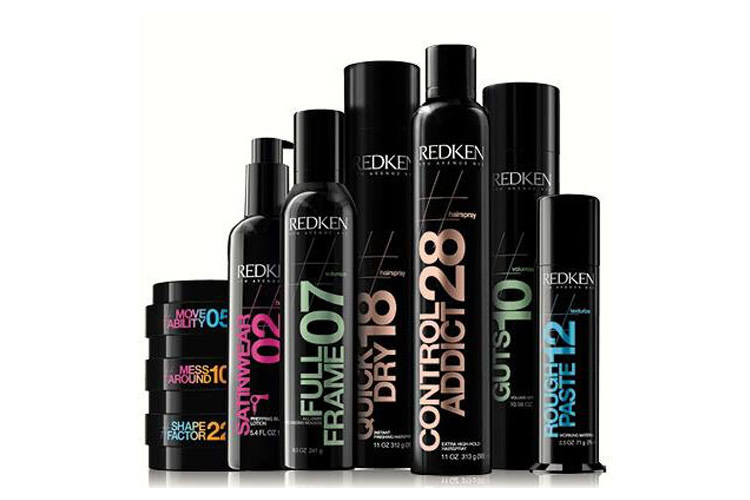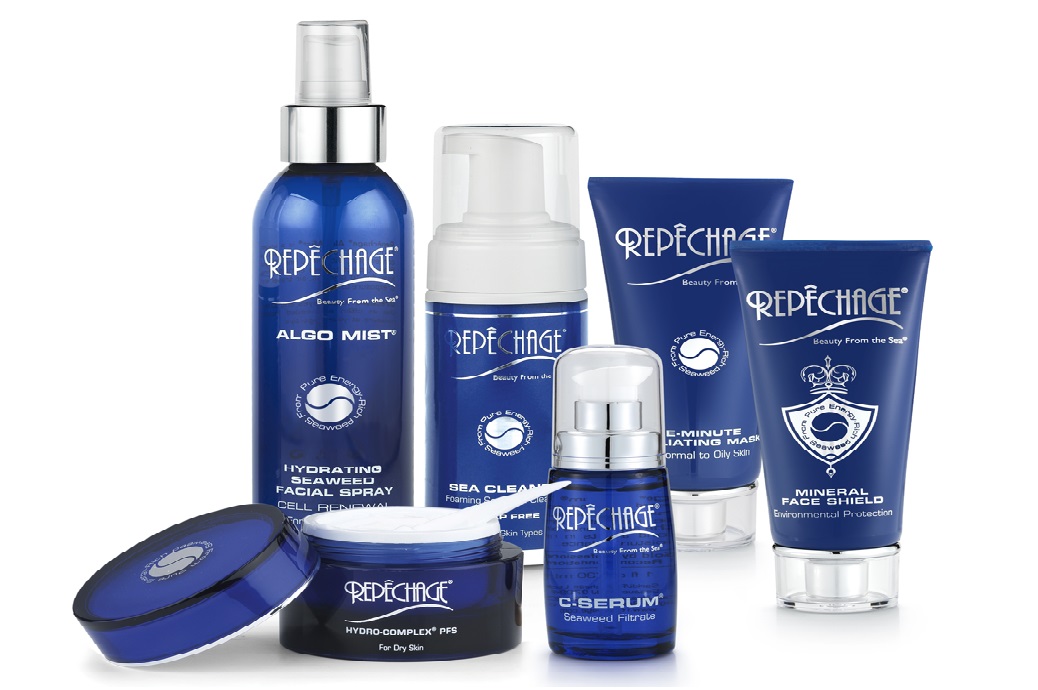 REPECHAGE
Rich in vitamins, minerals, amino acids and proteins, Repechage was the first skincare company to bring seaweed-based products to fruition.
Seaweed facials, body treatments and cosmetics based on the traditions of European Thalassotherapy to rebalance and hydrate the skin.
View our full line of Repechage Professional Skin Care and our aesthetician will help you select the best products for your skin, all at an affordable price.
MIRABELLA MAKEUP
#1 Professional Makeup Line in the USA!
Mirabella Beauty is a full line of mineral-based contemporary cosmetic products formulated to work with all skin tones.  They offer clean products and quality formulas, so that you can feel safe using Mirabella on your skin.  Their professional artistry tools make it easy to customize the perfect look for you!
Mirabella's extensive shade range of modern and timeless colors ensures that there is a shade for everyone.
Watch for their fashion-forward and runway inspired limited-edition trend collections that feature the latest technology on the market.
We know you will love them!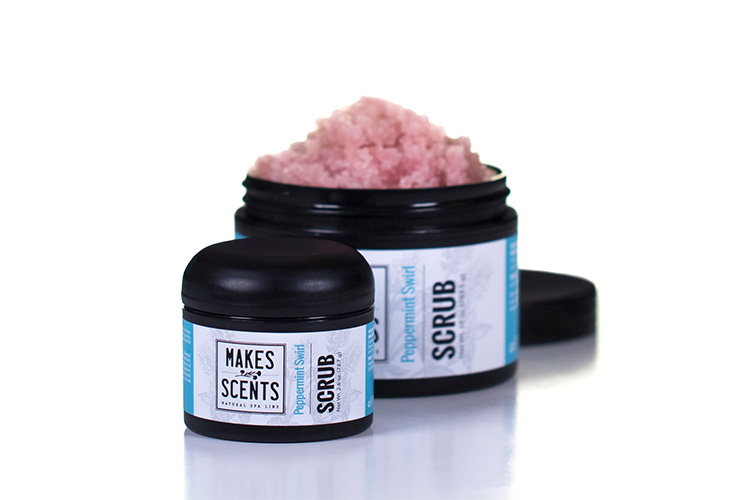 MAKES SCENTS
Makes Scents Natural Spa Line was created to slough away dead skin cells and environmental toxins, as well as purify, tone and hydrate to reveal your skin's intrinsic, beautiful state.
Using combinations of high quality mixtures utilizing raw sugar, Epsom, Israeli Dead Sea, and Mediterranean Sea salts, along with other natural additives such as aloe, colloidal oatmeal, pomegranate and apricot seeds, fig, pumpkin, clay, sea kelp and pumice powder, this is your perfect, all natural, take home body care.
All the products carried by this line are vegan.
SPA RITUAL
HARNESS THE POWER OF COLOUR The first vegan family of DBP-FREE nail laquers.
Color has the physiological power to soothe or seduce, nurture or ignite.
By fusing the disciplines of colour therapy and numerology, SpaRitual has desigend a lush shimmering palette of over 80 Nail Lacquers orchestrated in a range of four dynamic harmonies.
Each SpaRitual shade is associated with a unique message or meaning and numerological value. Our colour experts have carefully hand-blended each hue for superior shine, dry time and coverage.
In addition, our bottle is crafted in Italy from resuable glass and is fully recyclable.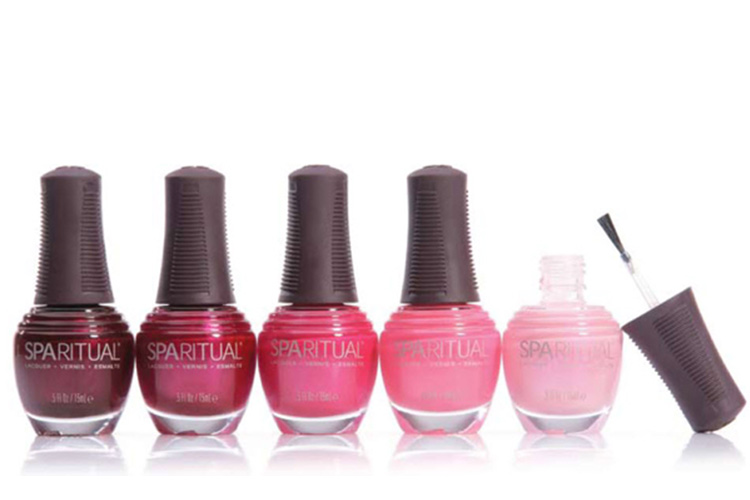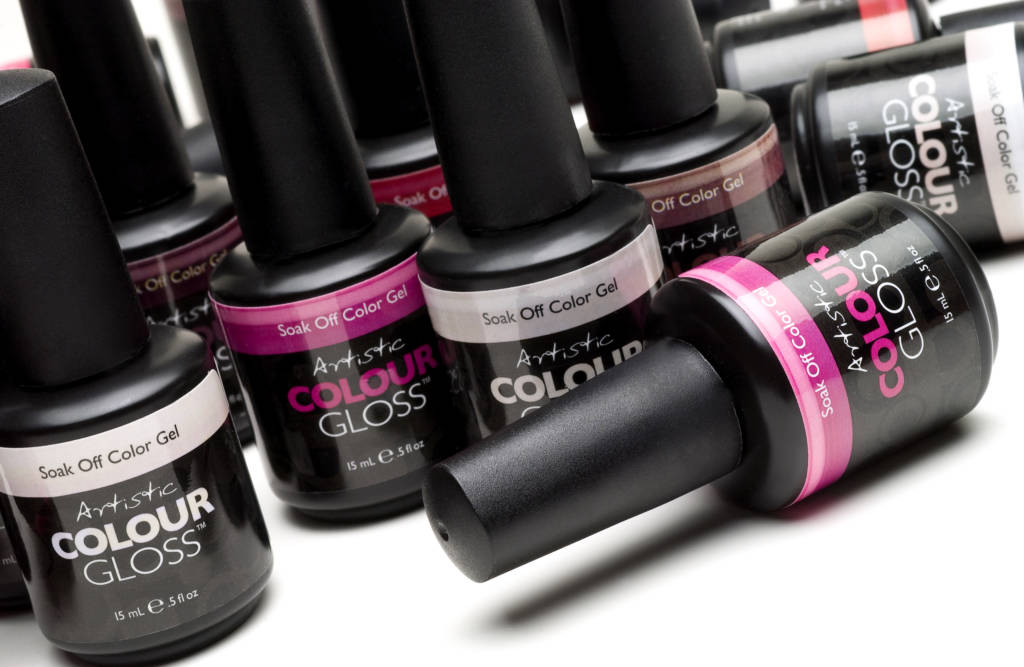 ARTISTIC COLOUR GLOSS
Artistic Nail Design presents Colour Gloss Soak Off Gel Color. Beautifully formulated to glide on just like polish…then, light-cured in only 30 seconds, just like gel.
It dries to a flexible yet strong, super-shiny lacquer-like gloss. Colour Gloss is available in dozens of high fashion colors, from demure to dynamite.
Best of all, Colour Gloss wears for a long time; its gorgeous shades and high-gloss finish will last for up to three weeks without chipping, dulling, cracking or peeling.
On the return visit, Colour Gloss soaks off quickly and completely in minutes, without any damage to the natural nail.
HEMPZ
Hempz Products offer a full line of products that harness the natural benefits of Pure Natural Hemp Seed Oil that nourish, moisturize and condition hair & body. Each formula contains Antioxidants, Key Amino Acids and Vitamins to help renew and maintain healthy skin. Paraben-Free, Gluten-Free, 100% Vegan, THC-free.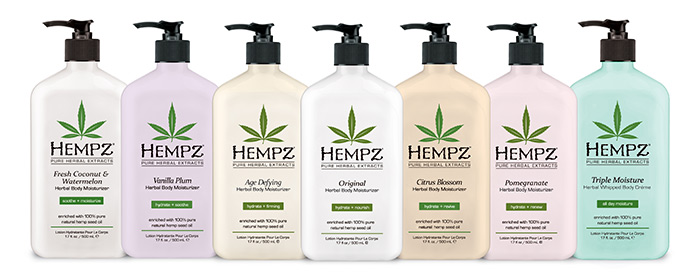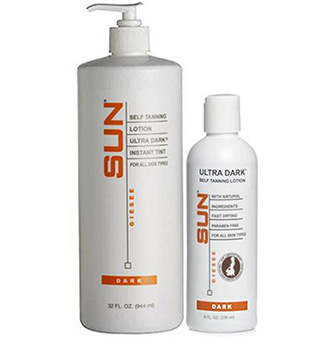 SUN
Sun Laboratories manufactures its own award winning self tanning products and was recently rated "Best Self Tanner" by Consumer Reports.
First on the market to create a natural looking self-tanner without the orange look or the funky smell. The self tanning spray works like an airbrush tan, with no streaks and no rubbing.
This easy to use aerosol spray is light and airy and it goes on evenly and dries quickly for a tan that lasts. Excellent for people on the go who need a tan NOW!
Designed to renew your skin as it tans you. This Spray tan is quick, easy, and convenient but most import, SAFE. It is simply the ideal way to get a sunless tan at home. Also available in a lotion.
AG-NATURAL
Natural hair care for the modern minimalist. AG's newest products have been stripped down to their essence and formulated with up to 98% natural and nutritional, plant-based ingredients. They've combined a beautiful aesthetic with innovation and an abundance of natural ingredients to create healthy hair from the inside out.  Vegan & cruelty free.