Our salon team exclusively uses Alexandria Body Sugaring for hair removal. The Alexandria sugar paste is a 100% natural, safe and gentle solution to hair removal for women, men and children. Alexandria™ is recognized worldwide as the preferred method to traditional hair removal and an innovator of high quality hair removal sugar paste and specialized technique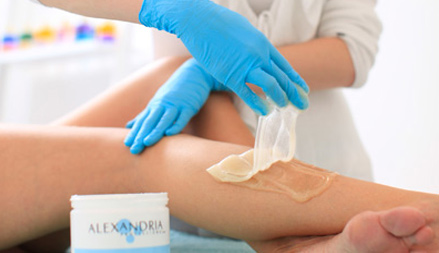 HAIR REMOVAL
| Services | Prices from |
| --- | --- |
| Eyebrows | $18-22 |
| Upper Lip | $13-18 |
| Chin | $15-20 |
| Full Face | $35-44 |
| Underarms | $23-32 |
| Full Arms | $36-45 |
| Lower Arms | $23-32 |
| Stomach | $23-32 |
| Bikini | $25-34 |
| Brazilian (1st time) | $51-59 |
| Brazilian | $45-54 |
| Full Legs | $69-78 |
| Half Legs | $36-45 |
We have multi-level pricing according to achievement levels & years of experience.  Amounts listed for services are the starting price and are subject to change.
Buy 9 Eyebrow Sugarings, the 10th one is FREE!
Be sure to ask about our eyebrow sugaring stamp card that allows you to get your 10th sugaring for free.
You owe yourself this moment
Enjoy relaxation and beautification.