Introducing our
loyalty points program
The Palazzo Rewards program is here! Shop all your favourite tools and products and earn loyalty points for every dollar spent. Then redeem your loyalty points and save. It's that simple! Ask us for more details in person.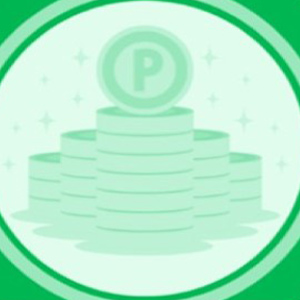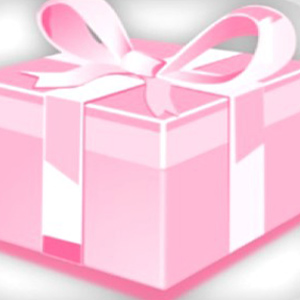 Quality products, chosen by professionals, now available to you.
Beauty products are available from many sources, but the best quality products are those carried at professional beauty establishments like ours.  Experience the difference by using the same fine products that we use everyday. For your convenience, specific products may be ordered.
REDKEN
At Palazzo, we use high quality Redken hair products because we believe our customers deserve the best.
Redken balances its solid past of science with inspiration from the industry's best educators and a street sense of fashion that keeps Redken on the cutting edge.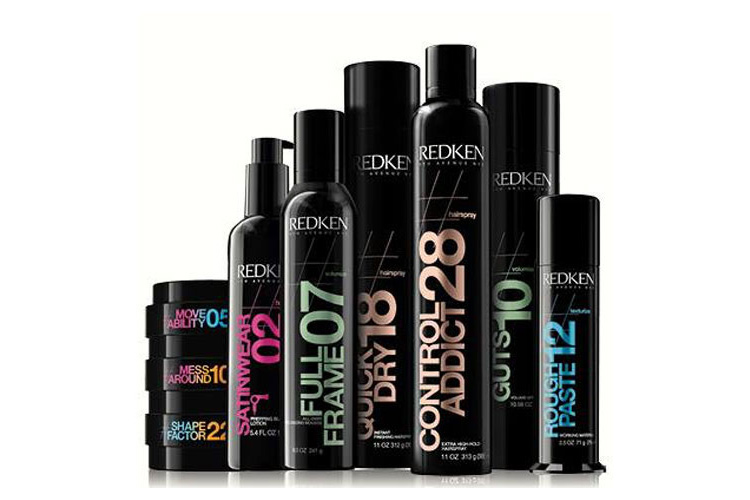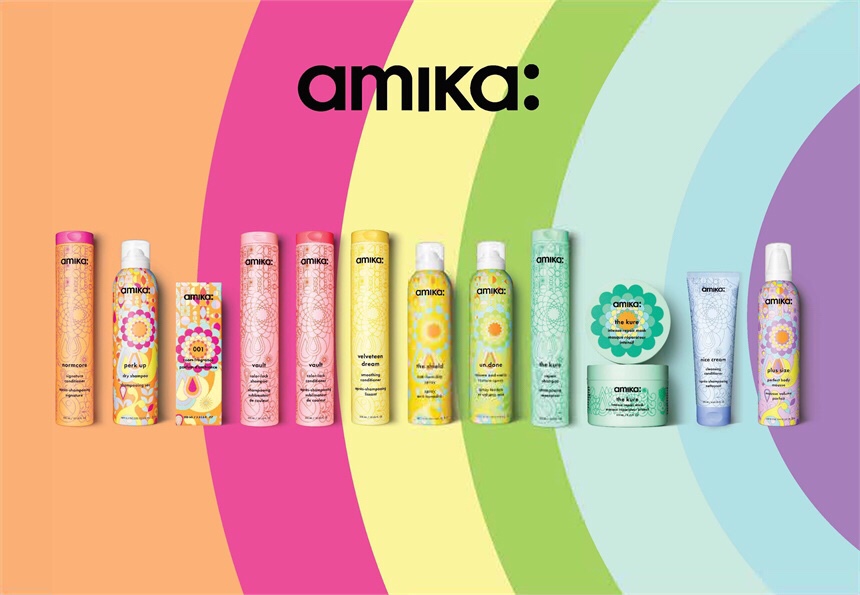 Amika
The name Amika means friend in the language Esperanto. Where all hair is welcome, they offer 10 different collections that are created for every hair type, texture and style. A friend to hair, hair stylist, her, him, them, and you. A collective of creatives, hairstylists, chemists, and product enthusiasts that like to bend the rules. Completely cruelty free; leaping bunny and vegan certified. Amika products and ingredients never have, and never will be tested on animals. With 100% recyclable packaging, their bottles are made with 90%+ post consumer recycled plastics to reduce virgin plastic production.
REPECHAGE
Rich in vitamins, minerals, amino acids and proteins, Repechage was the first skincare company to bring seaweed-based products to fruition.
Seaweed facials, body treatments and cosmetics based on the traditions of European Thalassotherapy to rebalance and hydrate the skin.
View our full line of Repechage Professional Skin Care and our aesthetician will help you select the best products for your skin, all at an affordable price.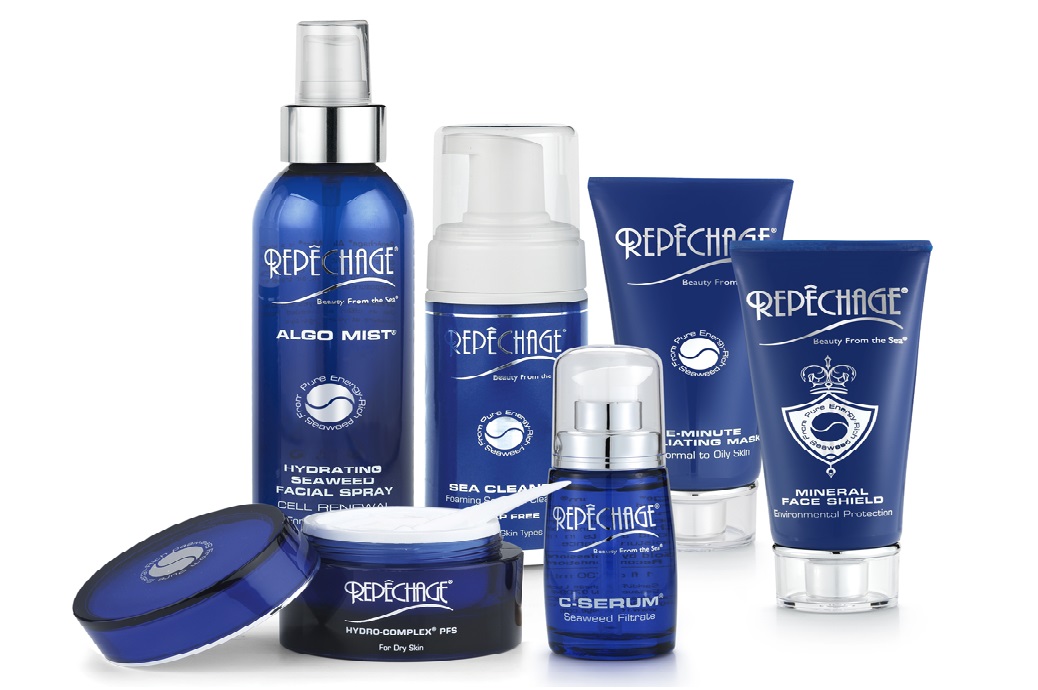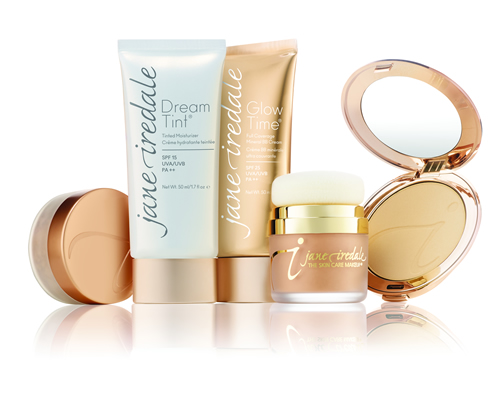 JANE IREDALE
Jane Iredale – Clean, mineral makeup, skin care and supplements — is the brand for the new millennium. Formulated with pure micronized minerals and pigments, these cruelty-free cosmetics have the ability to cover almost any skin problem. Unlike so many makeup collections, the Jane Iredale line contains no oil to clog or enlarge pores and no talc, which can dry the skin. Each product is free of perfume, alcohol, chemical additives and artificial dyes, yet they all offer coverage that traditional makeup can only envy. Perfect for those with rosacea, acne and other sensitive skin conditions, Jane Iredale makeup evens the skin's tone while actually nourishing, soothing and protecting with natural ingredients.
As one of the original mineral makeup lines, Jane Iredale sets itself apart from the competition by offering a wide variety of cosmetics for the face, cheeks, eyes and lips in every color imaginable. You'll not only be able to create any look you desire, but that look will last all day long—without harming your skin.
Jane Iredale Amazing Base, Glow Time, HandDrink, PurePressed Base, Powder-Me SPF, Dream Tint and Lip Drink are now recommended by the Skin Cancer Foundation, which means you can trust these popular products to provide SPF 15 and higher water-resistant sun protection without causing sun sensitivity or skin irritation.
ARTISTIC COLOUR GLOSS
Artistic Nail Design presents Colour Gloss Soak Off Gel Color. Beautifully formulated to glide on just like polish…then, light-cured in only 30 seconds, just like gel.
It dries to a flexible yet strong, super-shiny lacquer-like gloss. Colour Gloss is available in dozens of high fashion colors, from demure to dynamite.
Best of all, Colour Gloss wears for a long time; its gorgeous shades and high-gloss finish will last for up to three weeks without chipping, dulling, cracking or peeling.
On the return visit, Colour Gloss soaks off quickly and completely in minutes, without any damage to the natural nail.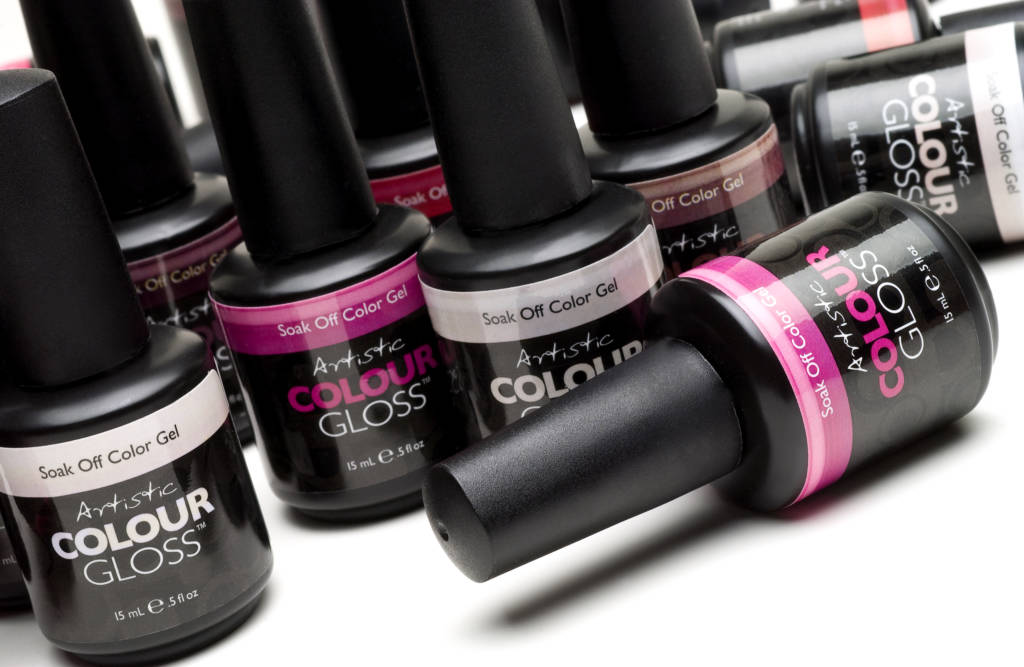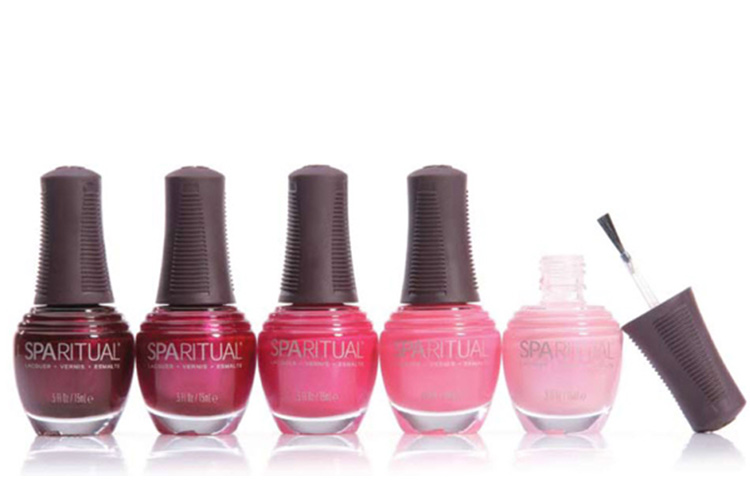 SPA RITUAL
HARNESS THE POWER OF COLOUR The first vegan family of DBP-FREE nail laquers.
Color has the physiological power to soothe or seduce, nurture or ignite.
By fusing the disciplines of colour therapy and numerology, SpaRitual has desigend a lush shimmering palette of over 80 Nail Lacquers orchestrated in a range of four dynamic harmonies.
Each SpaRitual shade is associated with a unique message or meaning and numerological value. Our colour experts have carefully hand-blended each hue for superior shine, dry time and coverage.
In addition, our bottle is crafted in Italy from resuable glass and is fully recyclable.
HEMPZ
Hempz Products offer a full line of products that harness the natural benefits of Pure Natural Hemp Seed Oil that nourish, moisturize and condition hair & body. Each formula contains Antioxidants, Key Amino Acids and Vitamins to help renew and maintain healthy skin. Paraben-Free, Gluten-Free, 100% Vegan, THC-free.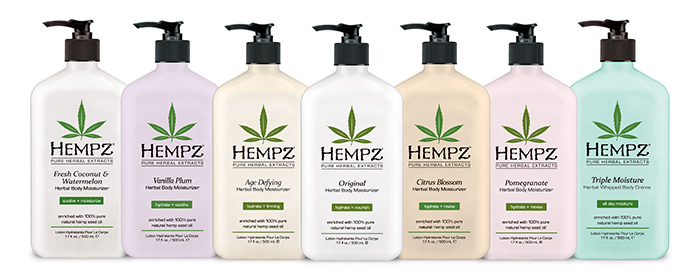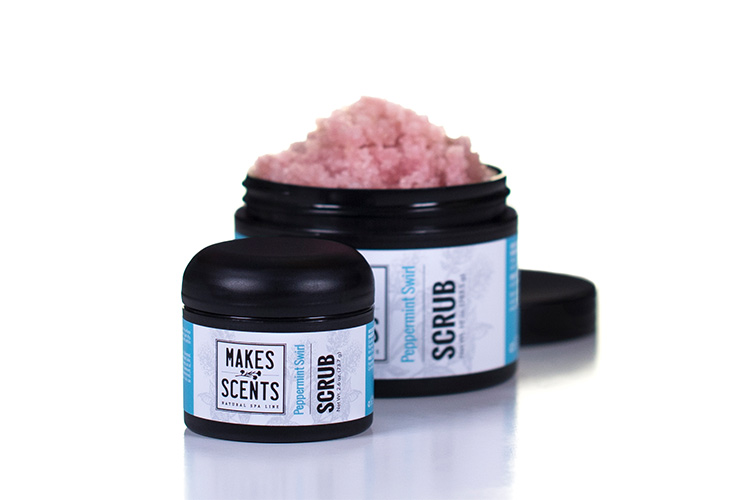 MAKES SCENTS
Makes Scents Natural Spa Line was created to slough away dead skin cells and environmental toxins, as well as purify, tone and hydrate to reveal your skin's intrinsic, beautiful state.
Using combinations of high quality mixtures utilizing raw sugar, Epsom, Israeli Dead Sea, and Mediterranean Sea salts, along with other natural additives such as aloe, colloidal oatmeal, pomegranate and apricot seeds, fig, pumpkin, clay, sea kelp and pumice powder, this is your perfect, all natural, take home body care.
All the products carried by this line are vegan.
PIPERWAI NATURAL DEODORANT
PiperWai is a charcoal crème deodorant created sans harmful ingredients. Its 100% natural ingredients form an invisible, absorbent, pH-balanced shield on your underarms that neutralizes odor and protects your clothes from perspiration. And it's perfect for use on sensitive skin – even right after shaving.
PiperWai Natural Deodorant is a light grey-colored creme that contains super-absorbent activated charcoal. It rubs in clear and won't discolor your clothes. A proprietary blend of 11 Therapeutic-Grade Essential Oils gives PiperWai Natural Deodorant its signature gender-neutral fresh scent, which isn't just for show. Besides smelling great yet subtle, these essential oils are believed to have specific anti-microbial properties that work in conjunction with the other ingredients to keep you stink-free! Lasts approximately 3 months.
Ingredients: Tapioca Starch, Cocos Nucifera (Coconut) Oil, Magnesium Hydroxide, Butryospermum Parkii (Shea) Butter, Theobroma Cacao (Cocoa) Seed Butter, Rose Centifolia Flower Water, Hamamelis Virginiana (Witch Hazel) Water, Tocopherol Acetate (Vitamin E), Sodium Bicarbonate (Baking Soda), Charcoal Powder (Activated), Lonicera Japonica (Honeysuckle) Flower Extract, Proprietary Blend of 11 Essential Oils