At Palazzo, we are committed to your overall health. Our signature body treatments provide wellness internally as well as externally. Let tensions fade away relieving your mind and body through touch. Turn dry, lifeless skin into the finest pure silk. We invite you to escape to our spa and indulge in the finest of body treatments.
Our Body Treatment Selection
Shea Butter Aroma Body Exfoliation
Our Shea Butter body exfoliation treatment is 100% natural, organic and vegan. Featuring organic Shea butter, organic sunflower seed oil, and organic evaporated cane juice crystals. It gently exfoliates leaving the skin soft, smooth and glowing! You can choose a scent free service for those who are sensitive to fragrances, or customize your scent by using one of our Essential Oil Blends. Evoke the essence of any season as you indulge in a customized unique treatment.
For even more relaxation, add an additional ½ hour massage or facial to your body treatment!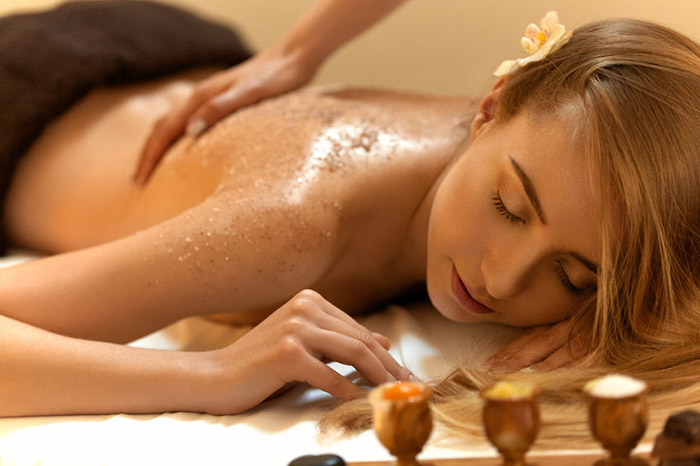 We have multi-level pricing according to achievement levels & years of experience.  Amounts listed for services are the starting price and are subject to change.
Become a FACIAL & BODY TREATMENT Exclusive VIP Member!
Being a part of our exclusive membership entitles you to take advantage of exclusive savings and promotions such as a complimentary manicure, complimentary eyebrow shaping, and more.  Ask our staff for more information.
Come join us and
treat yourself to palazzo pampering
Enjoy relaxation and beautification.